Call of duty warzone 2 is a free-to-play battle royal game out for PS5, PS4, Windows, and Xbox/Xbox One. This game is similar to its predecessor BR games where players compete in a continuously shrinking map to be the last person standing. Warzone 2 also features a 2v2 mode which also includes an AI combatant called the Jailer which can be hunted down to acquire a key and escape.
Call of duty warzone 2 was just released on 16th November 2022 and is one of the most hyped and anticipated games of the year. With that said, we must also remember that the game is just about a day old after release and therefore will have some issues in its infancy stage. The current issue which just came up some hours back is related to multiplayer settings where in the game 'Can't invite friends platforms'. This error has been pretty popular amongst the community members and the game devs are well on their way to fixing this bug.
While they come up with a permanent fix, here is how you can bypass this error temporarily. Keep reading to find out!
COD warzone 2 – How to fix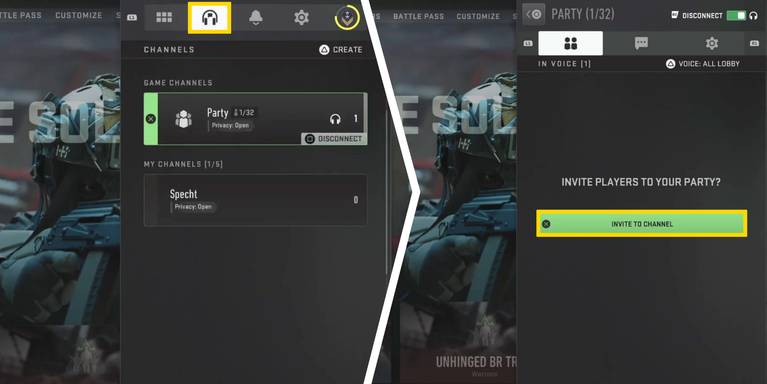 Players have been reporting an error that says 'can't find friends platforms' after they clicked on the social button on call of duty's main menu.
This action causes an error and the player is looped back to the main menu and locking them out of viewing their friend lists. Here is how you can fix it for now:
Click on the 'channels' button on the upper right of call of duty warzone 2's main menu.
The button is shaped like a headphone.
After clicking, you will see that by default a channel exists for your party at the top.
Click and select the 'invite' option to your channel which will take you to the friend list.
Invite and press 'hit'.
While the developers at Activision are really trying hard to look into this and release a fix, the method above is an entirely community-solved temporary walkaround fix of their own by using the channels tab to create a new channel and bypass the issue for now. Creators like Miner902 demonstrated this fixing method using the channel method.
With that said, thanks to the community response and collective attitude, the problem is doused for a while. Moreover, the devs have noticed the community feedback and are trying their best to fix this issue so that it's gone for good after a patch which should be out in a couple of days or two. Till then make use of this method and conquer the warzone like a warrior!
Check out the game at – https://www.callofduty.com/warzone