Warhammer 40K Darktide is an upcoming first-person action video game set in the 41st millennium. The game is set in the Warhammer 40K universe and is developed and published by Fatshark. This game has a planned release date of 30th November 2022 both for Xbox Series X and S.
The game allows the player to customize their class, appearance, and gender and is all about fighting waves of enemies and investigating a potential chaos infiltration on the planet Atoma Prime which is in the city is Tertium.
Error code 2003 in warhammer 40k darktide
During its pre-release runs, many players faced an error called 'error code 2003' which gets triggered when the game momentarily fails to complete its loading time or while connecting to a map selected by the player. This is surely not a good sign as players are not able to play the game without such hiccups which can get pretty annoying considering the hype this game has generated.
Is there a way to fix it? Yes but it's not a permanent fix, but rather a temporary one that will get the job done and suppress the issue for the time being. Here is what can be done.
how to fix error code 2003
restarting your internet router
As the game is based on an online environment, failed loading can be a result of an improper internet connection or just your router malfunctioning altogether. Turn off your router and wait for a few secs before turning it back on and see if the issue still persists.
Check for driver updates
Sometimes it's the outdated drivers which cause such crashes or even outdated system OS. In such cases, it is important to install the latest drivers and OS updates to stay in the compatibility zone of your game and to allow it to properly run with the files it needs. Without these driver files, the game won't load whatsoever leading to a negative experience.
repeat the installation process
When nothing seems to work, it's best to come to the conclusion that a driver during installation may have been corrupted or not loaded properly. As these drivers and files are baked into the core settings of the game itself, the only option that remains is to delete the game and install it again. Of course, this will delete all your saved data so a backup would suffice, but this move really works wonders as everything is loaded and installed afresh.
check for insufficient disk space
The game is not loading means your directory or drive in which you are running the game is pretty full or near full. Choose a drive that has the most space.
restart the game itself
Restarting any application removes any possible conflict or hung state which might have occurred due to a glitch. Restarting usually clears away that situation and resolves the error like code 2003.
verdict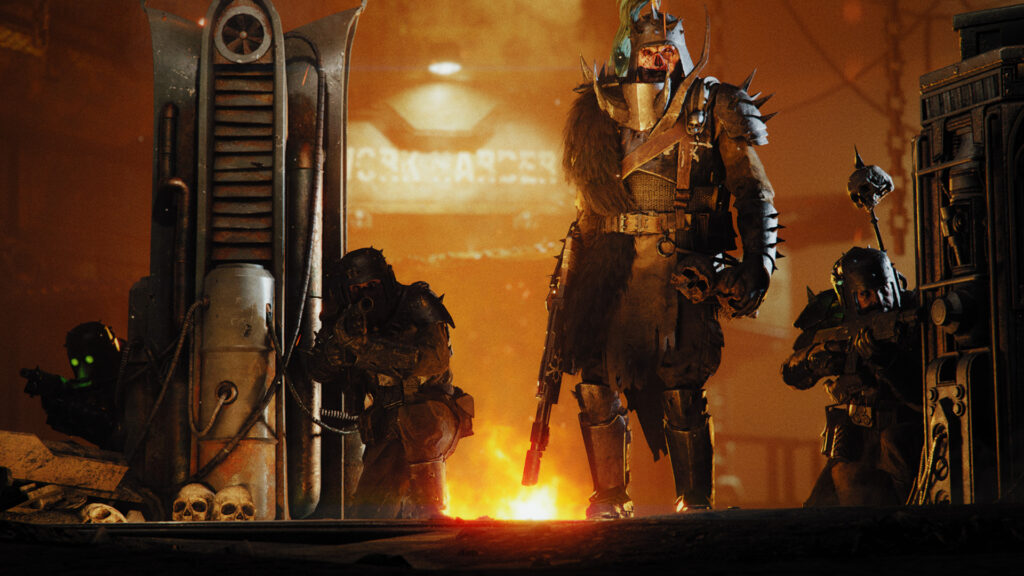 We all as players know that this game has not yet been released to the public and such errors are pretty common in beta testing phases, so report them and hopefully, the devs will address it before its official release on 30th Nov 2022.
Know more about the game here – https://www.playdarktide.com/