Ubisoft's flagship Assassin's Creed Valhalla still continues to attract new players with regular updates, and content drops. At this stage of the game, Ubisoft has resorted to free rewards like they do with all their titles, so don't miss out on claiming these freeebies quickly. The newest weapon drop, the Eclipse Scythe is a great big long sword and can be unlocked for free by completing a certain challenge.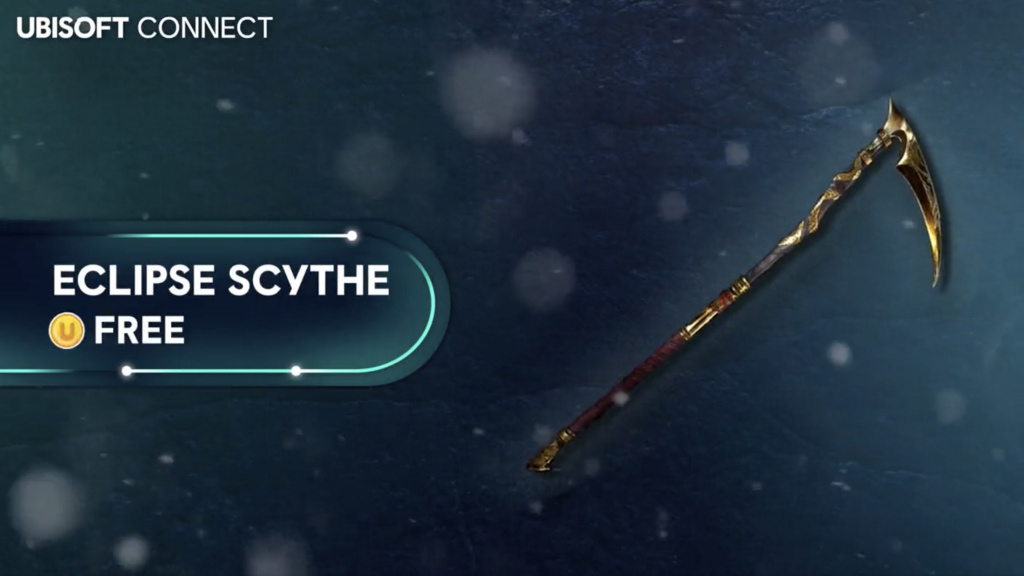 The Crescent Sun Challenge 
The Crescent Sun Challenge is AC Valhalla's latest community challenge. It tasks the players to perform 5 million kills as a whole community by 27th January. With the immense number of players active on AC Valhalla, and a whole week to complete, this challenge will hardly be an issue. Once this challenge is completed (if it hasn't already), just ensure your accounts are linked.
To be eligible for the free Scythe, you will have to contribute to this community challenge by getting on to the server and just go on a killing rampage. Given how satisfying Valhalla's combat and assassinations are, this won't be a tedious task to complete.
How to claim the Eclipse Scythe
Before you try to claim your hard earned reward, you need to make sure you use your Ubisoft ID is the one you have participated in the challenge with. Just log into your Ubisoft Connect account and find the AC Valhalla rewards page. You can then claim your Eclipse Scythe from this page on the 27th of January when it become available from Ubisoft.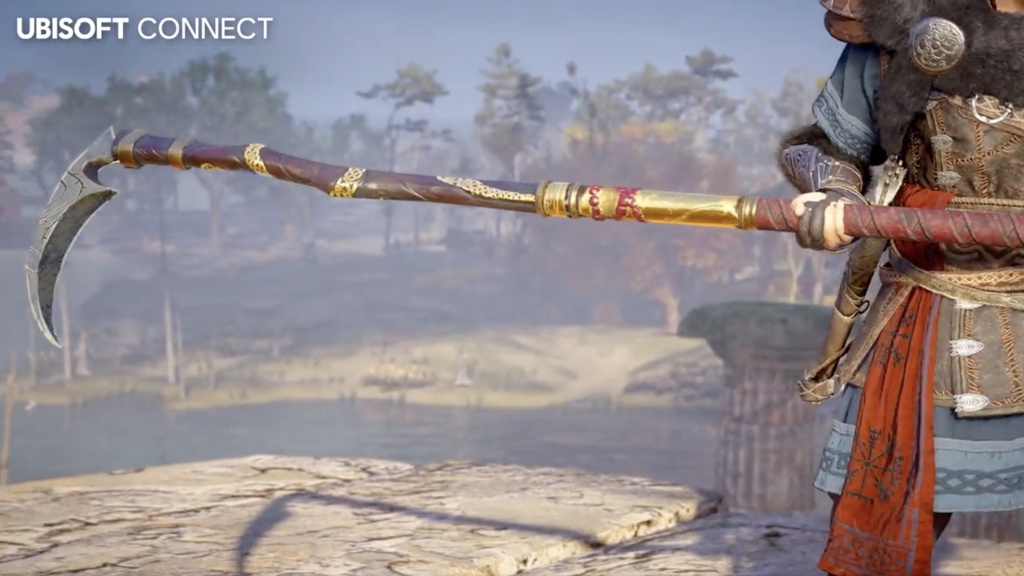 The Eclipse Scythe is not the best looking DLC weapon but it surely is a free one. It has a great perk that helps a lot to build up crit chance. You get a +10 crit chance buildup when you miss a critical hit. This a unique perk really comes in handy, especially while dual wielding with an axe or a faster weapon like it.
So that was all on how to claim the free Eclipse Scythe when it releases. Don't forget to participate in the challenge and claim it on the 27th of January to make it appear on your inventory.