Elden Ring is an upcoming open-world ARPG created by FromSoftware the same company which gave us bangers like Sekiro: Shadows die Twice and DarkSouls. The game will be marketed by Bandai Namco. Because it hasn't been released yet, most of the information we have about the stories, maps, and bosses comes from the network test that was conducted last year.
Elden Rings will be launched on February 22nd of this year. So let's cross our fingers and hope the release date isn't pushed back again. As we wait for the game's release, you've probably heard about some of the bosses.
So let's talk about how you can defeat them. A large number of bosses have been mined. Analyzing them based on their strengths, let's start with Burial Tree Watchdog.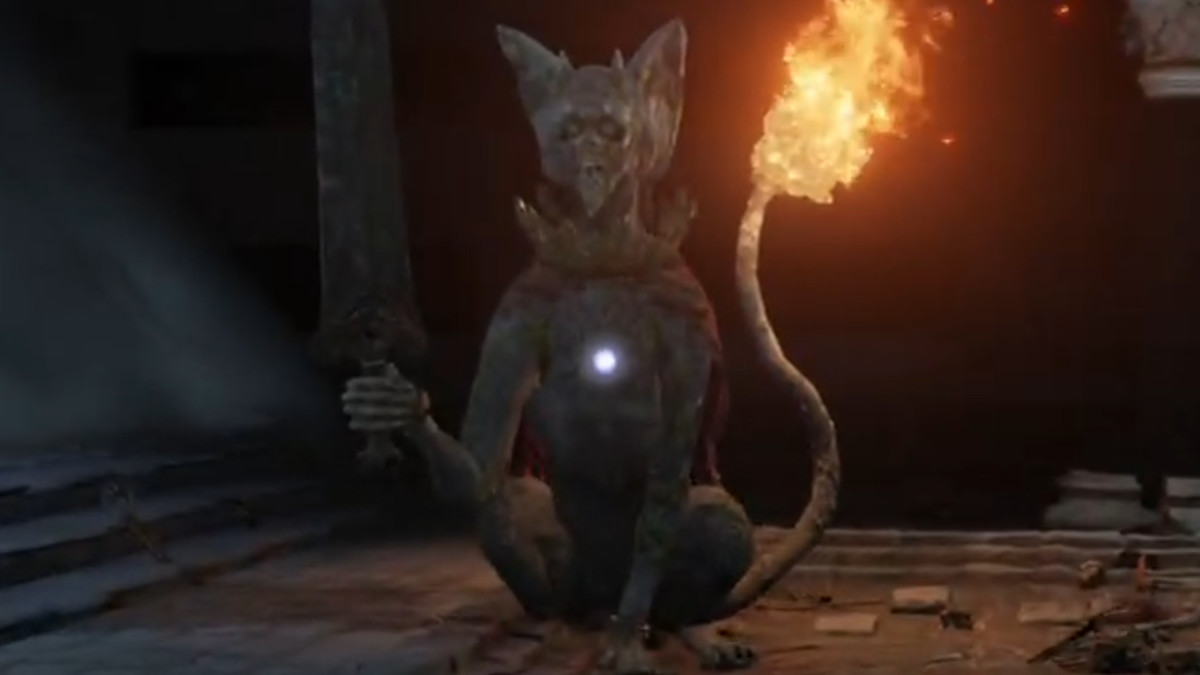 Where to find The Burial Tree Watchdog?
Burial Tree Watchdog is a feline-hound-like Creature found in the Stormfoot Catacombs in the Limegrave part of the map. He is the Burial Tree's keeper. He is the guardian to the Burial Tree It is one of Limegrave's optional bosses. The Stormfoot Catacomb can be found to the northwest of the church of Elleh and to the west of Limegrave. Even though this monster is optional, defeating it will reward you with valuable items such as the Glintsword Arch and runes.
Strategies to follow
The basic melee method in the encounter with Burial Tree Watchdog is to try to provoke It. As soon as he reaches you to assault you. You can go behind or on his side and strike him several times before getting out of the way. Because he is a huge monster, his movements are slow, which you can exploit to your advantage. But, once again, you need to have a good shield because some of his sword swings have a longer range than you might expect.
The Burial Tree Watchdog can also breathe fire, as is well known. You should be conscious of this power. When he does his fire breath, he takes a while to move, making this the ideal moment to set your position for the next attack. However, keep in mind that he recovers quickly, so if you wait too long to attack, you may wind up under his blade. During his recovery, the only method to attack him is to be quick and speedy.
Throughout the combat against the boss Burial Tree Watchdog, use the roll option to help you get out of the way faster. Long-range and magic users will find this fight much easier because all they have to do is keep their distance and continue to shoot him down.
If you're still having trouble defeating the Burial Tree Watchdog, summon the Northern Mercenary Ashes (Northern Mercenary Ashes is a Spirit and Summon in Elden Ring.) With two of you battling the watchdog, it will be much easier to bring it down.
You can also use the Lone Wolf Ashes to summon Wolves spirits as a distraction and keep the boss busy. And while he's distracted, keep hitting it with your extended rage attacks. Remember that when you go closer to the watchdog, it will try to jump on you repeatedly, so keep your distance. Its strike can cause severe injury. You should also have a sufficient shield.
On a Ending Note
So these are some of the few approaches you can take in order to defeat this enemy. And, on a personal note, despite the fact that its name is Burial Tree Watchdog, it looks more like a cat than a dog, which is a bit ironic. Anyway, that's it for this article; we'll be back with more bosses soon. Keep grinding until then.