We all know by now that god of war Ragnarok's known ending is pretty emotional and has a lot of turn of events that lead to a common conclusion which is – to defeat Ragnarok by joining forces. Along with that, there are a lot of reveals and plot twists too which make fans scratch their head to make sense of what's going on.
Regardless of the original ending which we all know about the battle of Kratos and thor and the event following up to Ragnarok. What most of us don't know is that there is supposedly a secret ending too. Not many players are aware of this but this is actually true in god of war Ragnarok.
But how to unlock this secret ending, keep reading to find out!
Events leading up to our secret ending
This ending can actually be achieved by first completing the post-credit mission which will fulfill a specific character's arc and also bring the MUCH NEEDED closure for Kratos.
You have to complete a quest called Favour: A King's Funeral but the game won't tell you anything about it directly or any quest related to it too.
You have to find a specific character, interact with it, and finally complete to story for real this time.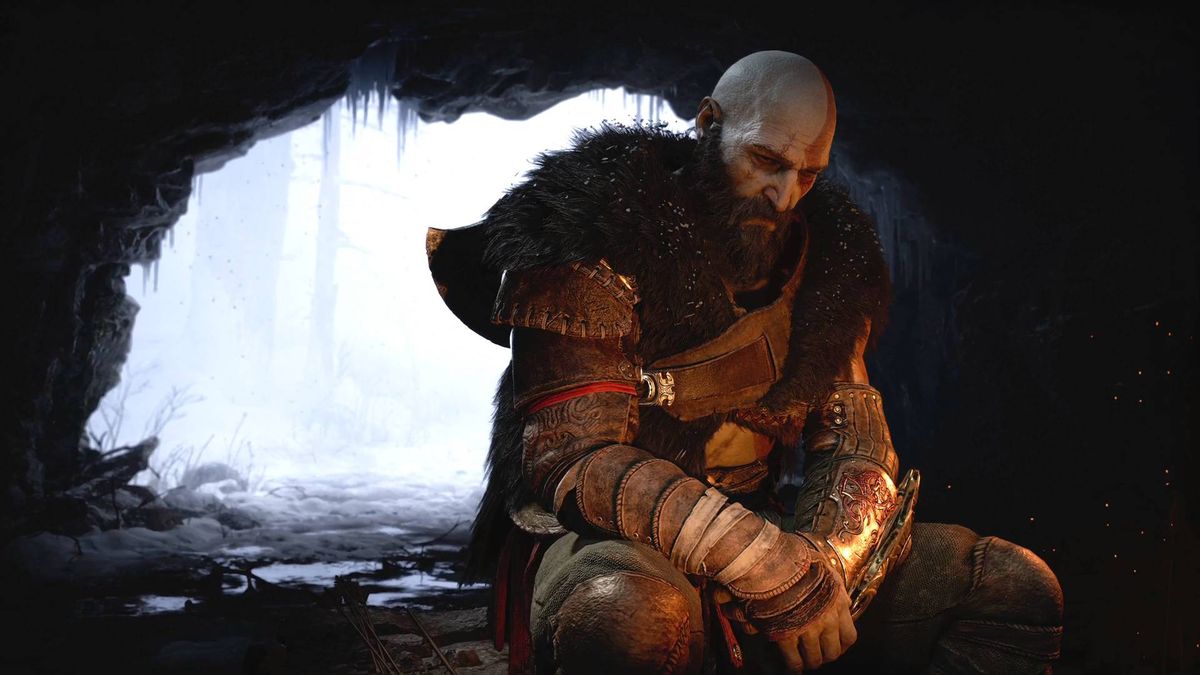 We all know that Brok Dies at Odin's hands anyway no matter how high your combat abilities were. This happens in the final phases of the god of war Ragnarok storyline. You have to go back to Svartalfheim and then head towards Nidavellir.
There, find Lunda and talk to her after which Kratos will learn that Lunda along with Raeb and Durlin is headed to seven sands to exchange a few final words with Brok.
Just after that, notice a new quest is unlocked. It is called Favour: A Viking Funeral for god of war Ragnarok. Get back to the place where you exited from the mines and then head towards the Aurvangar Wetlands.
Pull the platform at Mystic Gateway to cross the shore and reach the Sven sands. This is where Brok's funeral should be due to happen. Head towards the body of Brok and a cutscene will trigger. The cutscene shows Brok's brother Sindri showing up and paying his respects to his soul.
The scene will show Sindri and Kratos pushing the boat offshore followed by lighting Freya's arrow to reach the end of the funeral. Shortly after, the scene comes back to Kratos, and an intimation that the quest has reached its end following the credits afterward!
Overall, it's really a nice touch to the details which also gives the much-needed closure the fans were wanting all this while!
Check out the game here – https://www.playstation.com/en-us/god-of-war/