We have known about the happening of Roblox RB battles in the form of seasons and so far season one and two went off really well, with a lot of players getting good rewards and free stuff. Season 3 is here now as we speak and this has brought changes like a new lobby, some brand you collabs like it happened in previous seasons, and some hot competitors along with brand new items!
These items are pretty crazy and the best part of the player getting them for free or it unlocking them for free! Here is a list of obtainable items: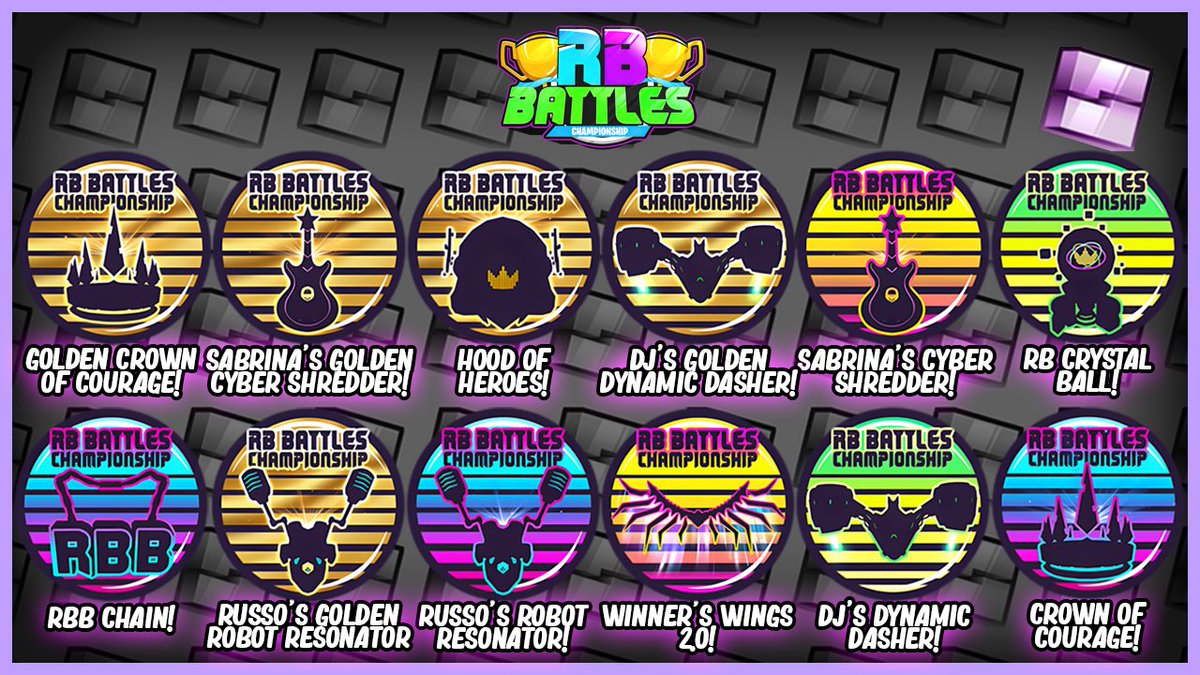 RB Battles Soda Cup
Battle Beam
RBB chain
RB crystal ball
Russo's Robot Resonator
Russo's Golden Robot Resonator
DF's Dynamic Dashers
DJ's Golden Dashers
WInner's Wings 2.0
Crown of Courage
Golden Crown of Courage
Hood of Heroes
Champion's Swordpack 3.0
Sabrina's Cyber Shredder
and the item we are interested in right now is Sabrina's Cyber Shredders! Here is how to get them for free.
How to get Sabrina's cyber shredders in Roblox
All of the above items in the list that you see are limited-time and event-limited items only, meaning you can only obtain them during the course of this Roblox event which is the RB Season 3 event. It is not necessary that the next RB event will give out rewards that might contain Sabrina's Cyber Shredder, hence maximize your chances with this one only!
This item can be unlocked by playing and participating in all twelve experiences offered in this RB Season 3 for you to unlock Sabrina's Cyber Shredder which is basically an avatar item. This item is unlocked by exploring and experiences that we mentioned and also collecting purple bits out of the three (purple, green, blue) given bits.
Then you have to return the collected bits to Mr Boringsworth in the RBB Lobby section. Keep collecting and get him the bits and he will then craft you the item you want, which in this case is the Cyber Shredder!
In the list, you must have also seen some items and their golden version. This is the same with the Cyber Shredder too if you fulfil the condition of being one of the first 10,000 players to deliver the said bits to Mr Boringsworth. You will now win a SABRINA'S GOLDEN CYBER SHREDDER in that case!
To know more about the cyber shredder – https://www.roblox.com/catalog/11702950294/Sabrinas-Cyber-Shredder